Our Board of Trustees
We are governed by our Board of Trustees, who are responsible for setting our overall strategy and direction, ensuring that we comply with all necessary rules and legal obligations and that we use our resources effectively.
We are also grateful for the long-standing support we receive from our President, who provides vital awareness that helps us to continue to reach those who need books most.
Our President: Nigel Newton
Nigel Newton was born and raised in San Francisco. He read English at Selwyn College, Cambridge and in 1986 started Bloomsbury Publishing. Nigel was appointed Commander of the Order of the British Empire (CBE) in the 2021 New Year Honours for services to the publishing industry. He is also appointed as President of the Publishers Association.
Nigel has previously served as a member of the Booker Prize Advisory Committee, Chairman of the Charleston Trust, Chair of World Book Day, member of the Publishers Association Council, Trustee of the International Institute for Strategic Studies, Chairman of the British Library Trust, and head of the Selwyn Association.
Book Aid International is a phenomenal organisation with the admirable ambition of bringing books to all. They shape people's lives through the books they donate and the skills that those books give people.
Dr Alice Prochaska, Chair
Dr Alice Prochaska has led some of the world's most important libraries and archives. She has served as a board member of the Bodleian Library and Yale University Press, worked at the UK National Archives and as Director of Special Collections at the British Library and led one of the largest research libraries in the world as University Librarian at Yale.
As Chair of the Rare Books and Manuscripts Standing Committee of the International Federation of Library Associations Dr Prochaska joined the fight against the destruction of libraries in areas of conflict. She has a special interest in the preservation of international heritage collections and has published, curated exhibitions and broadcast on topics dealing with archives and libraries.
Dr Prochaska holds the degrees of MA and Doctor of Philosophy in Modern History from the University of Oxford, and she served as Principal of Somerville College Oxford 2010 to 2017. Her other interests include the history of women's education and diversity in universities, and in her spare time she volunteers with homeless and refugee charities.
Robert Sulley, Vice Chair
Robert has 35 years of experience working in educational publishing, including as Group International Director of Hodder Education and the Managing Director responsible for the International Division of Heinemann Educational Publishers. He has worked with Ministries of Education in Botswana, Namibia and Lesotho to develop educational resources for schools and was part of a team which developed teaching and learning resources for South Africa's first post-apartheid school curriculum.
He has travelled and worked extensively in Africa, Asia and the Caribbean, and was responsible for establishing Hodder Education's offices in the Caribbean and Singapore. Robert also spent three years as an elected councillor on Reading Borough Council where he was Chair of the Community Development Committee.
Nick Allen, Honorary Treasurer
Nick Allen is a geographer and Fellow of Sidney Sussex College at the University of Cambridge. He has extensive experience of the corporate and the charity sectors and has worked in both Africa and Latin America. From 2008 to 2018, he was the Bursar of Sidney Sussex College. While there he was also a Director at the Royal Society Ltd and the Cambridge Business Improvement District.
Prior to this, Nick worked for Unilever in roles in finance, risk management and general management. During this time he spent ten years working with businesses in Africa. In his last two roles at Unilever, he was the UK's Chief Finance Officer and the Managing Director of Unilever's Corporate Venturing & Innovation Group. Nick is a member of the Finance, Risk & Audit Committee of Farm Africa.
Pam Dix, Trustee
Pam is a professional librarian and has been a lifelong champion of school libraries and librarians. For 23 years she managed the London Borough of Islington's Education Library Service, as well as teaching undergraduate and postgraduate courses on children's literature at London Metropolitan University. She is currently researching the role of illustration in children's information books. She is Chair of the Akili Trust, a small charity supporting educational development in rural Kenya and also Chair of IBBY UK (International Board on Books for Young People).
Susan Hutton, Trustee
Susan is a Chartered Institute of Management Accountants qualified accountant. She is currently the Director of Finance & Resources at Womankind Worldwide (since Sept 2023) and in the last 20 years has also held senior positions with London Sport, the Zoological Society of London, Save the Children, BBC Media Action and Restless Development.  Susan is passionate about empowering others and ensuring that her work adds value to organisations working to make a positive difference in people's lives and also serves as the non-executive Treasurer of Citizens Advice Lewisham.
Dr Anne Makena, Trustee
Dr Anne Makena is the Co-Director of the Africa Oxford Initiative, a platform that facilitates impactful partnerships between Oxford and Africa-based institutions and develops bespoke programmes to support the next generation of African changemakers. Anne completed her DPhil in Chemical Biology as a Rhodes Scholar and is currently taking an Executive MBA. She has worked in building networks for research excellence, bridging the research-impact divide and advising on equity in partnerships. Anne believes in the power of robust education and research ecosystems to build innovative, equitable and prosperous societies.
Jonathan Hargreaves, Trustee
Jonathan is UK Special Representative for Syria at the Foreign, Commonwealth and Development Office (FCDO) with responsibility for FCDO's humanitarian and development work in the Middle East. He was previously Head of DFID's office in Jerusalem and DFID's Somalia programme. Jonathan has specialised in governance and development across Africa and eastern Europe, and was Head of DFID's Governance, Open Societies and Anti-corruption Department. He has also worked for the UN Development Programme and the European Commission and, as a management consultant for KPMG, he worked on organisational development and value for money projects for local and central government.
Charly Nobbs, Trustee
Charly has over 40 years' experience of warehousing, supply chain, systems and inventory management in the publishing industry. He spent 15 years at Cambridge University Press as Distribution Director and was Vice President of Global Supply Chain at John Wiley & Sons where he was responsible for over 300 staff involved in the global warehousing, distribution and inventory management. Today, Charly heads up an independent global consultancy focussing on supply chain optimisation where he uses his extensive experience of delivering significant and sustainable improvements across local, regional and global supply chains.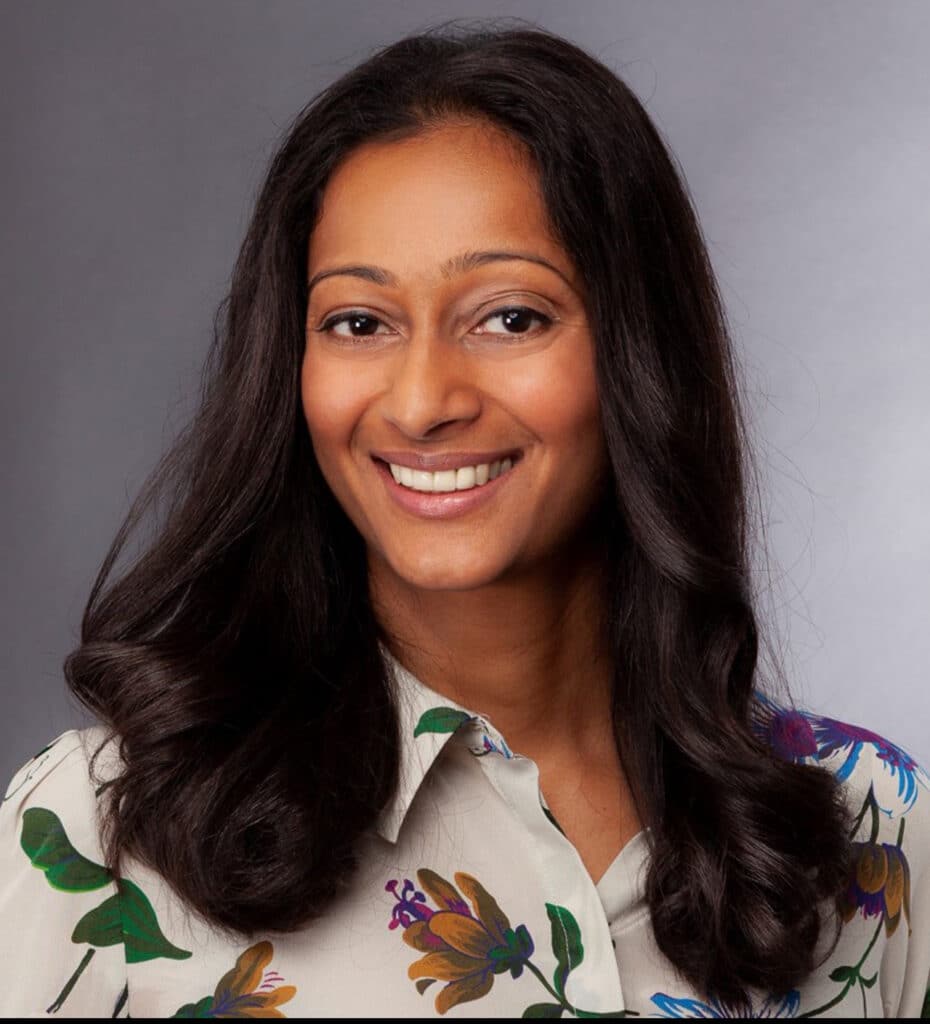 Dhivya O'Connor, Trustee
Dhivya O'Connor is a charity leader with over 22 years' experience who has served as CEO of United World Schools, Chartered Institute of Fundraising and Children with Cancer UK. She sits on the Steering Committee of Groundbreakers, a network promoting women leaders in the voluntary sector and is Governor of a London state primary school. She has also held various strategy, business development and leadership roles, and helped drive transformative growth at Lloyds Bank, GE Capital and OctopusTravel (now part of Expedia Group). She is the creator and executive producer of The Charity CEO Podcast and has also volunteered with NGOs in India, South Africa and Cambodia.
Michelle Okwudiafor, Trustee
Michelle Okwudiafor is a strategic communications specialist with over 14 years' experience in Nigeria and the UK. She currently leads Communication and Engagement at TotalEnergies UK. Michelle has worked on projects aimed at improving basic education, enabling technology and teaching employability skills, including leading the communications strategy for a three year, $2m project providing access to quality education for 15,000 marginalised children in Northern Nigeria. In 2020, Michelle founded Career Invest as part of her work advocating for belonging and inclusion. She regularly delivers workshops on personal branding, inclusion, allyship, confidence and Personal Impact.
Zainab Umar, Trustee
Zainab serves as the communications lead at the Mo Ibrahim Foundation, a think tank focused on African governance and leadership. She is responsible for all the Foundation's communications across all channels and leads the Foundation's youth initiative, Now Generation Network. She also sits on the Steering Committee for the African Youth Network Movement. Zainab began her career in local government working for public libraries across London and has significant PR and reputation management experience across multiple markets. She was a recipient of the 2020 Gold SABRE awards for a public relations campaign.
More about our team
We employ a team of 31 dedicated staff, including three programme team members who are based in Nairobi and Accra.
Read more