Gift a Reverse Book Token
A Reverse Book Token is the perfect gift for book lovers. When you donate to us, we'll send books on the recipient's behalf and send you a beautiful card to give them.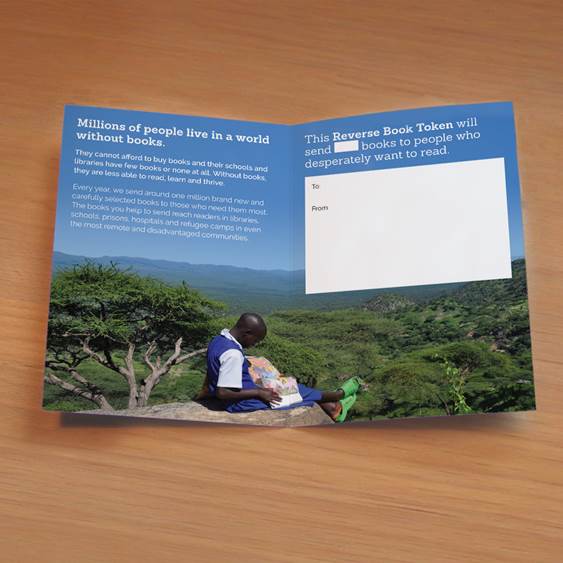 How it works
Decide how much you'd like to donate, using the form below. Every £2 you donate sends another book.
Once we've received your order, we will send you the (A6) Reverse Book Token card and an envelope, so you can give it to your loved one. Simply add your own message to the card and share the gift of reading with people who desperately want to read.
We send the books where they are needed most so you can be sure your special gift is going to change lives – all through the power of reading.
Buy a Reverse Book Token
Give the gift of a book to someone without. It costs just £2 to send a brand new book
Do you want to buy more than one Reverse Book Token?
When you click 'buy your gift' above, you'll order one Reverse Book Token. To buy more than one, please repeat the transaction or just get in touch with us. Please call (0)20 77 33 3577 or email info@bookaid.org